Diede de Groot lives up to her name, because she is certainly one of the greats in wheelchair tennis. Since her professional debut in 2015, she has amazed friend and foe alike with her stunning results. The sports star from Oudewater stormed the international rankings to a number one position in both singles and doubles. But not only that. She also has many prestigious titles to her name. She has won several titles at the Australian Open, Roland Garros, Wimbledon, the US Open, the World Championships and, last but not least, the National Championships.
Road to Paris
Exactly 100 years after the last Games in Paris, the Olympic sports tournament will return to the city of the Eiffel Tower in 2024. Wheelchair tennis player Diede de Groot is getting ready to play the match of her life there, in the summer of 2024. We will follow her on her Road to Paris. How does she go for the win? How does she conquer her fears? How does she manage to get the best out of herself? And what is she doing along the way for a better world? LED the road begin!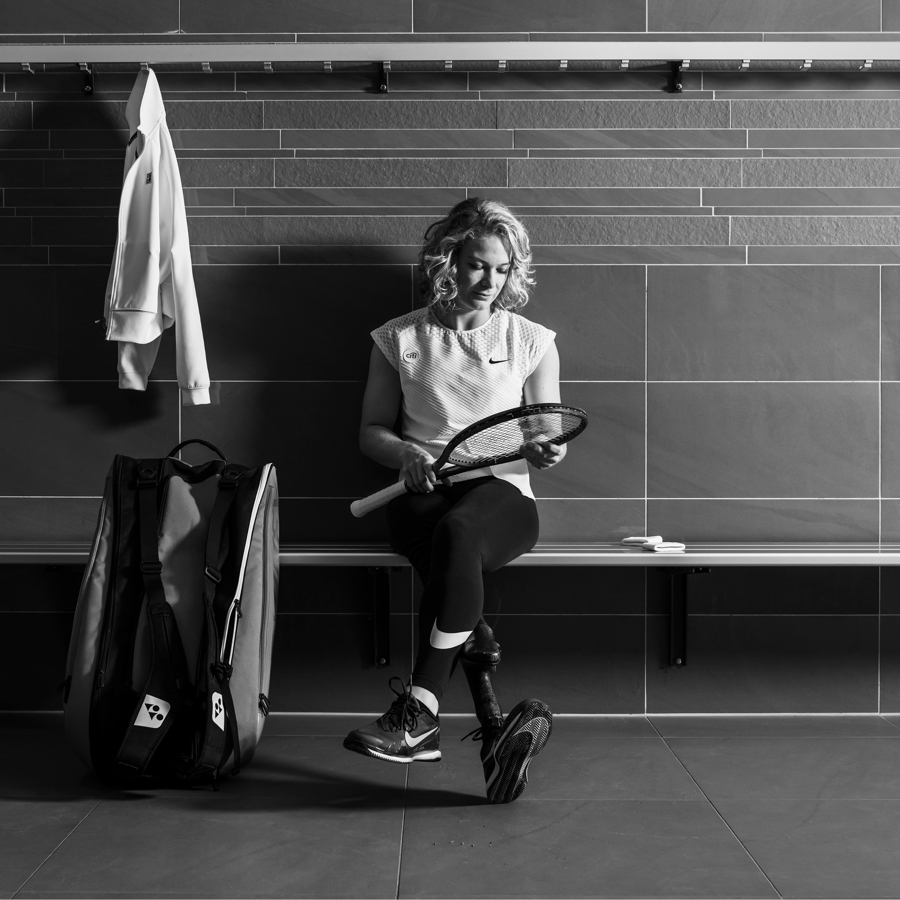 Mission

Where there is a will, there is a way. Diede is the perfect example that you can achieve anything with a disability. Besides her mission to be - and remain - an elite athlete, she does not want to see her disability as a limitation. As an ambassador for the Esther Vergeer Foundation, Fonds Gehandicaptensport and the KNLTB, she hopes to encourage as many people as possible - with or without disabilities - to play sports.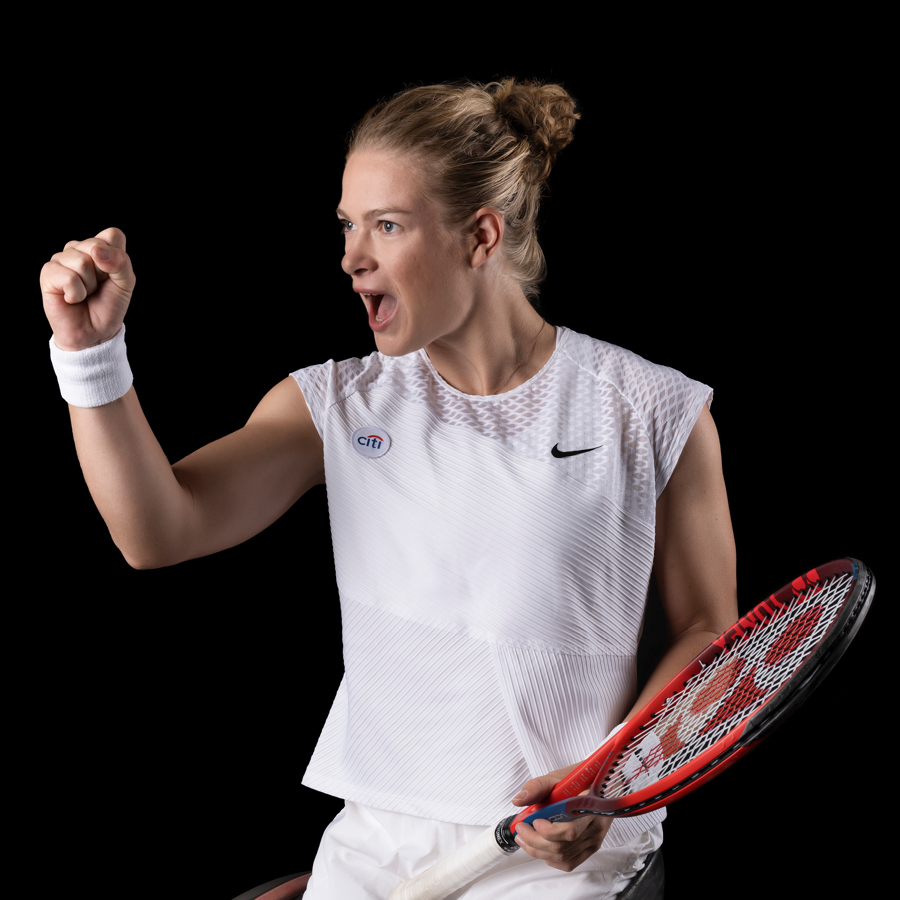 The golden year
2021 was definitely Diede's year. In addition to winning all four Grand Slams in singles, she also won Paralympic gold, earning the so-called Golden Slam! But there was more than this beautiful victory and honorary title alone: Diede also won 3 Grand Slam titles and Paralympic gold in doubles. She became world champion with the Dutch Team, and as if that wasn't enough, she then ended the year with another world title in both singles and doubles.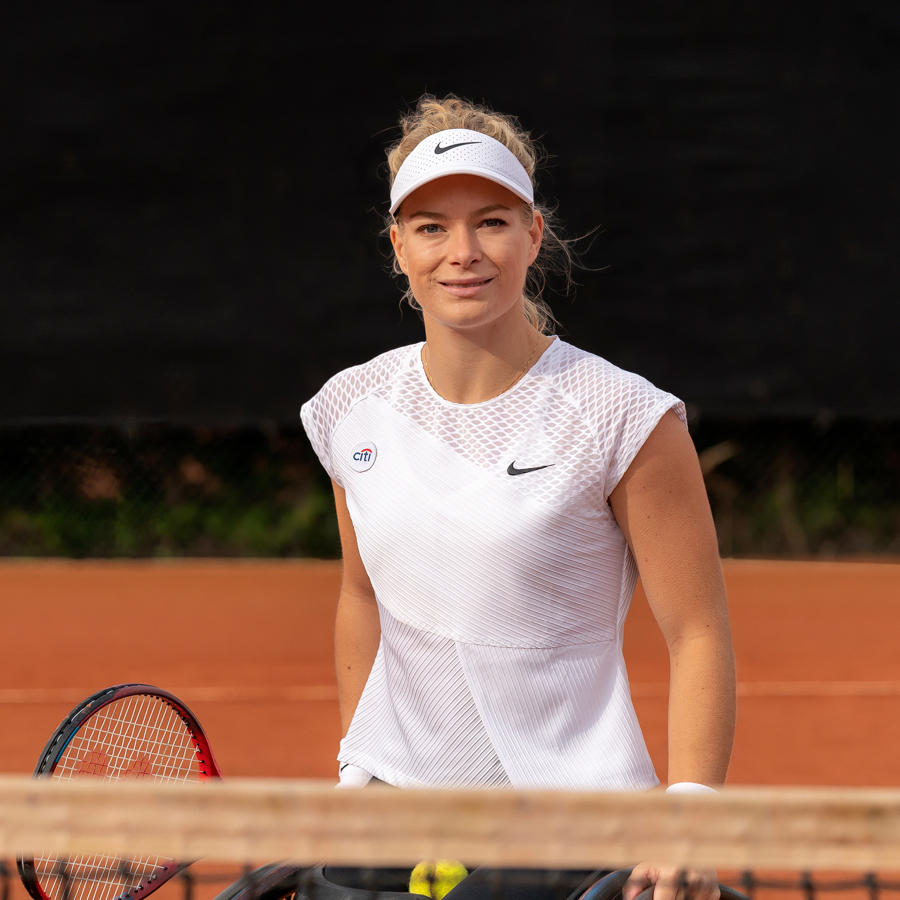 Lumosa x Diede

Diede has been a Lumosa ambassador since 2022. She and the company are fighting for a better and sustainable world. The common denominator? Wanting to achieve only the very best. Wanting to be the very best. Winning and conquering together: A joint mission, in which Lumosa is happy to support Diede.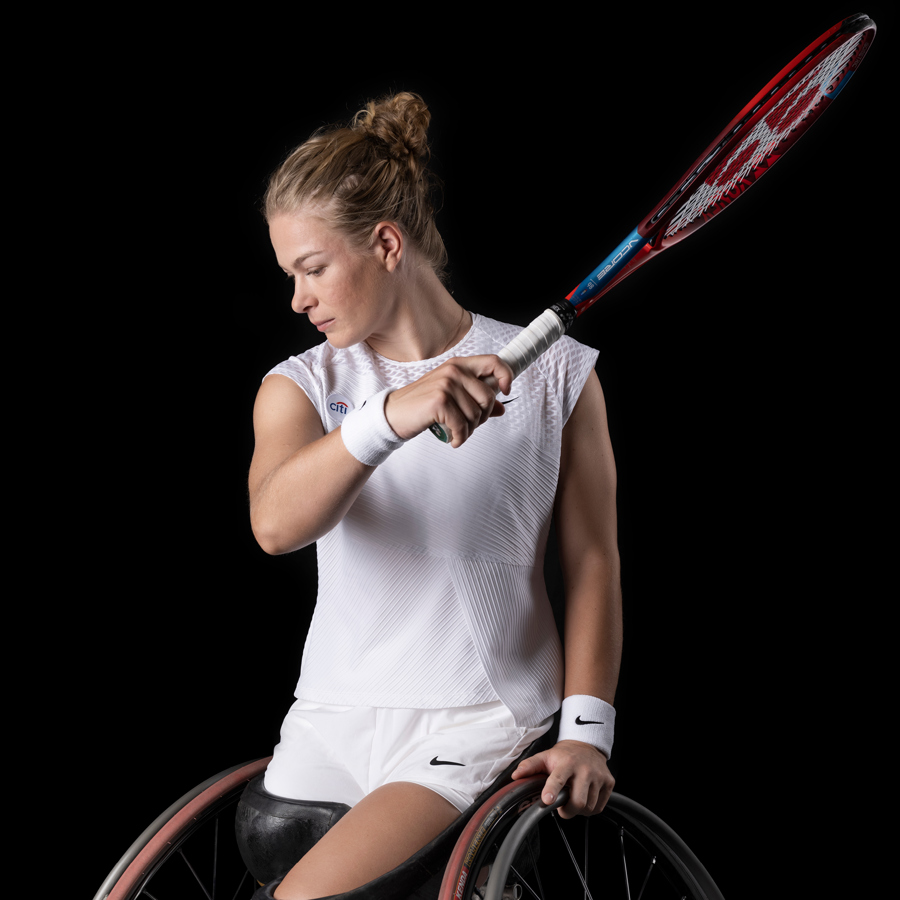 VIDEO: Diede talks about her ambition
Diede de Groot on her girlhood dream of emulating wheelchair tennis star Esther Vergeer. Getting to the top in wheelchair tennis starts with ambition. The will to perform, to be the best, to win. Where does that drive come from for Diede de Groot (25)? What did she have to give up for it? And: What does she still want to accomplish? "I used to have to try just a little harder than the rest."
Be the first to know & Follow Diede on her Road to Paris!