Future Proof
LED lighting and electrical vehicles are sustainable allright, but at Lumosa, we like to go the extra mile. We want to do better. Let us rephrase that: We have to do even better. A more sustainable world is the only future there is.
We at Lumosa live and breath sustainability. Our employees truly believe in the importance of the energy transition. We live in tiny houses, drive electric cars, recycle our plastic, you name it. All small things contribute to the bigger picture. Curious what Lumosa does to help? Please, read on.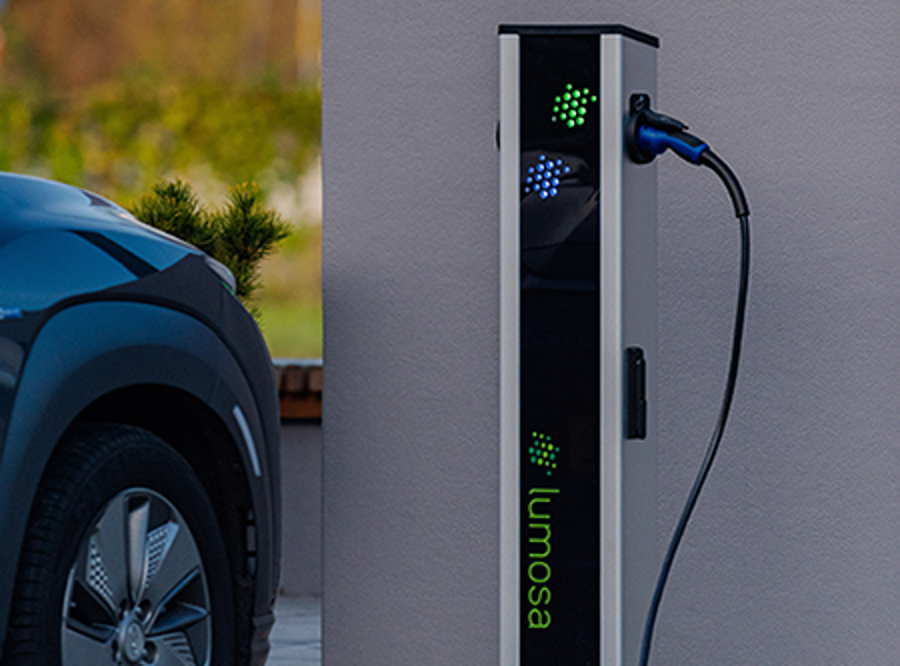 We do it all
By developing everything ourselves, we are in complete control of the entire supply chain. This is immensely important for Lumosa. In this way, we are able to create the best and most user-friendly products as well as making our products more sustainable. 
We innovate our electronical parts, reinvent the mechanics and optimise our entire product with the constant development of software and firmware.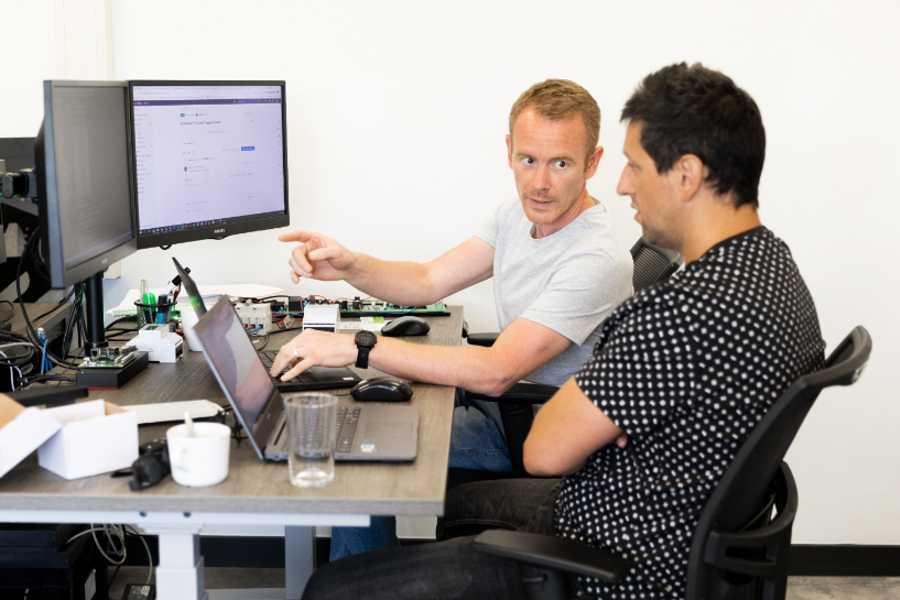 Efficiency is everything
We use only the best and most efficient LEDs in our luminaires. The combination of an innovative driver and a top-notch thermal design results in the best lumen/Watt ratio for the best light on the field.
Reuseful
One of the pros of designing our own mechanics: we can optimise our luminaire and chargers for reuse.
One the ways we do this is by picking the right materials, like aluminium, reusable plastics and so on.
We really think our products through. What do we mean by that? Well, we make it easy to assemble and install, but also make it easy to disassemble and uninstall. Very important in reusing products, however so easily forgotten.
Another part we excel at is developing a product series, which has interchangeable parts. Super (re)useful! In this way, we assure you a steady product stock and we can repair one product or even transform it into another.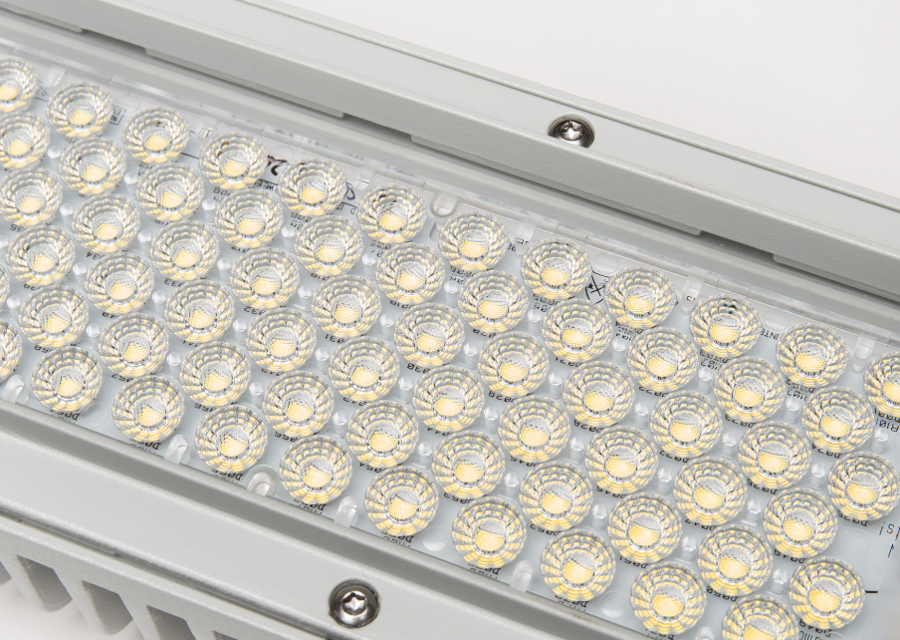 Don't forget about transportation
By innovating every element of our product we can also make it more compact. We save materials and space in transportation! Essential in decreasing our footprint on earth.
We refine our products to fit as many products into a container as possible, optimally using all the space available. We put a combination of different products on a pallet, to really use every inch, or centimetre if you prefer, of the container. A logistic puzzle, but definitely worth it when we need less ships and trains to transport the same amount of products.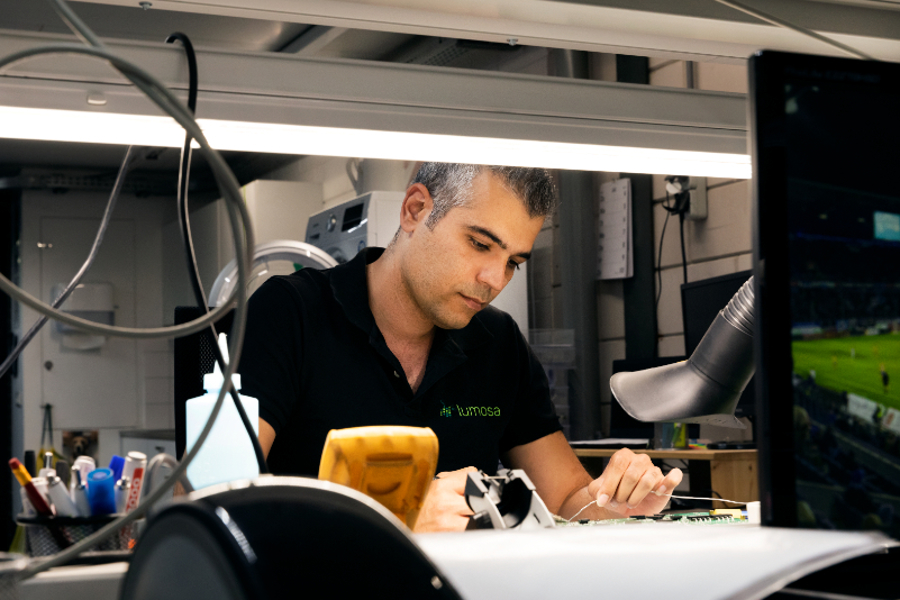 Pack it in all together? Never!
A key aspect in efficient transport is packaging. Which is why we even designed our own. We only use cardboard and minimal print. But, why stop there?
We developed our luminaire packaging in such a way that we can package every customised product. The size of every configured luminaire differs. Our packaging ensures that the packaging adjusts its size to the configured luminaire. In this manner, we optimally use space during transportation.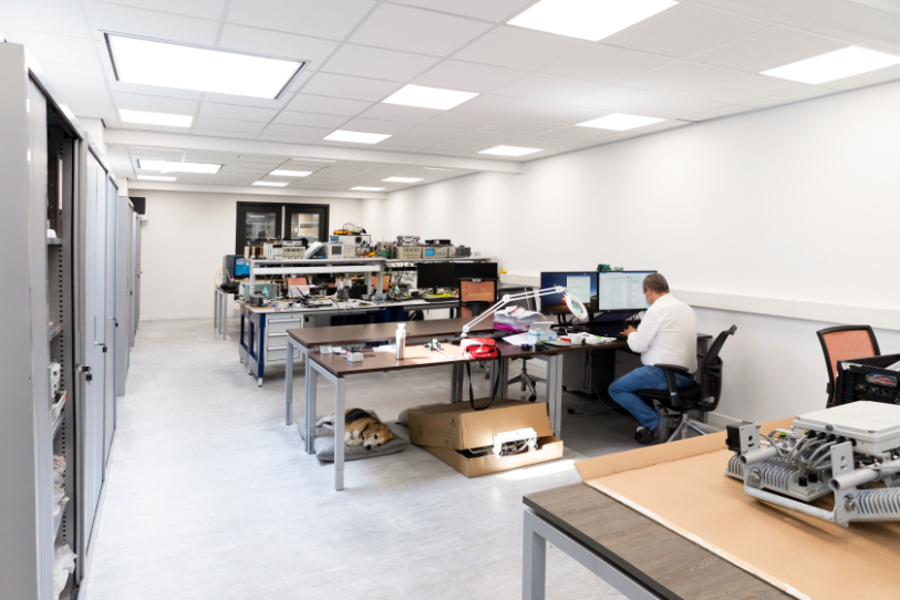 Can we do more?
Well, let's be honest. That answer will be yes. We do not put our head in the sand, or a box. We are open to suggestions and ideas. 
Do you have more questions about Lumosa and sustainability? Or ideas about what more we can do? 
Please do not hesitate to contact us!