From business travel to holiday trips. Eindhoven Airport connects you to the world at lightning speed. A home port or just base of operations: much of the world is within reach through Eindhoven Airport and its network of destinations. Millions of passengers depart or land annually at this airport in the south of the Netherlands. And that, of course, requires good lighting. Curious to find out more about the Lumosa x Eindhoven Airport collaboration? Get ready for take-off!
Sustainable flying

Eindhoven Airport is only too happy to contribute to sustainable air traffic. The biggest challenge: halve the use of natural resources by 2030. The use of energy-efficient solutions - such as Lumosa LED lighting - has taken them one step closer to achieving this commendable goal.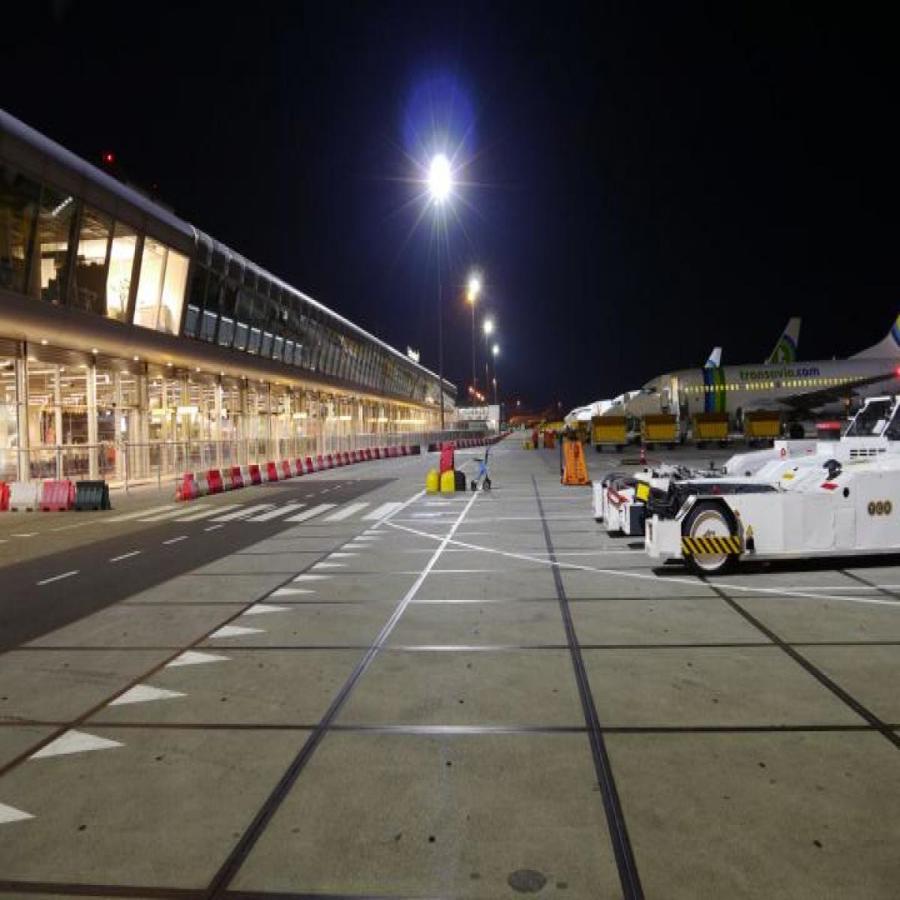 We design a customised lighting plan for you, taking into account the location and conditions of your airport down to the last centimetre. Aiming for only the very best quality. All fittings are then accurately positioned (in house) so that they can be directly installed at your location. 100% safe, superior quality & the guarantee that it works perfectly. That saves money and time.
LED lighting at airports

Curious to find out more about the benefits of LED lighting at an airport? We are happy to list them for you.
It increases safety
A substantial reduction in energy consumption and costs
Easy to link to smart systems; e.g. sensors, an astronomical clock and more. As a result, you invest in a more efficient system.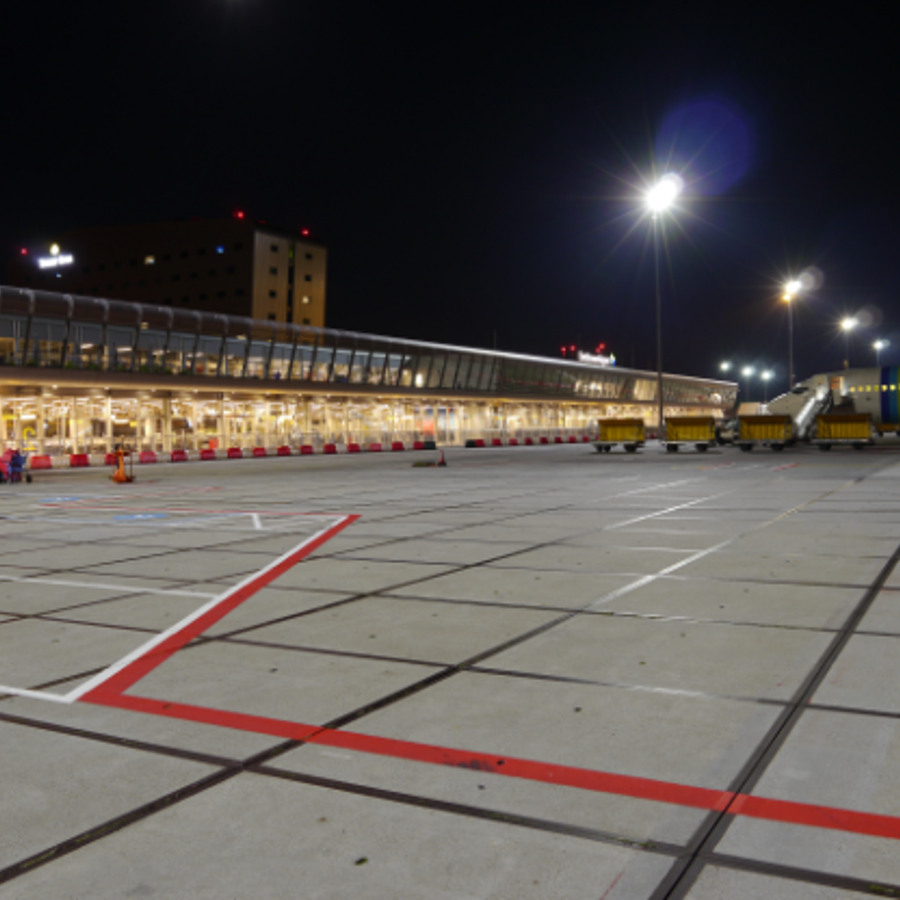 Discover the possibilities

Do you also want to help your passengers and employees get on the road safely or are you curious to find out what Lumosa can do for you? We are happy to look at the possibilities!