A series specially designed for professional stadiums, from small to large. The series consists of two types: 'Stadio Spectrum' and 'Stadio Focus'. More on that later.Lumosa literally puts athletes in the spotlight so that they can get the very best out of themselves. Today and tomorrow. A new generation of LED lighting that allows you to save up to 30% energy. This series of LED lights from Lumosa also ensures fantastic quality and good visibility for both athletes and spectators. Because we always make a customised lighting plan, we guarantee even light distribution across your field. The result? Better sports performance and a great viewing experience. The Stadio Series includes specialised drivers and LEDs, which enable super slow-motion as well as HD-quality video.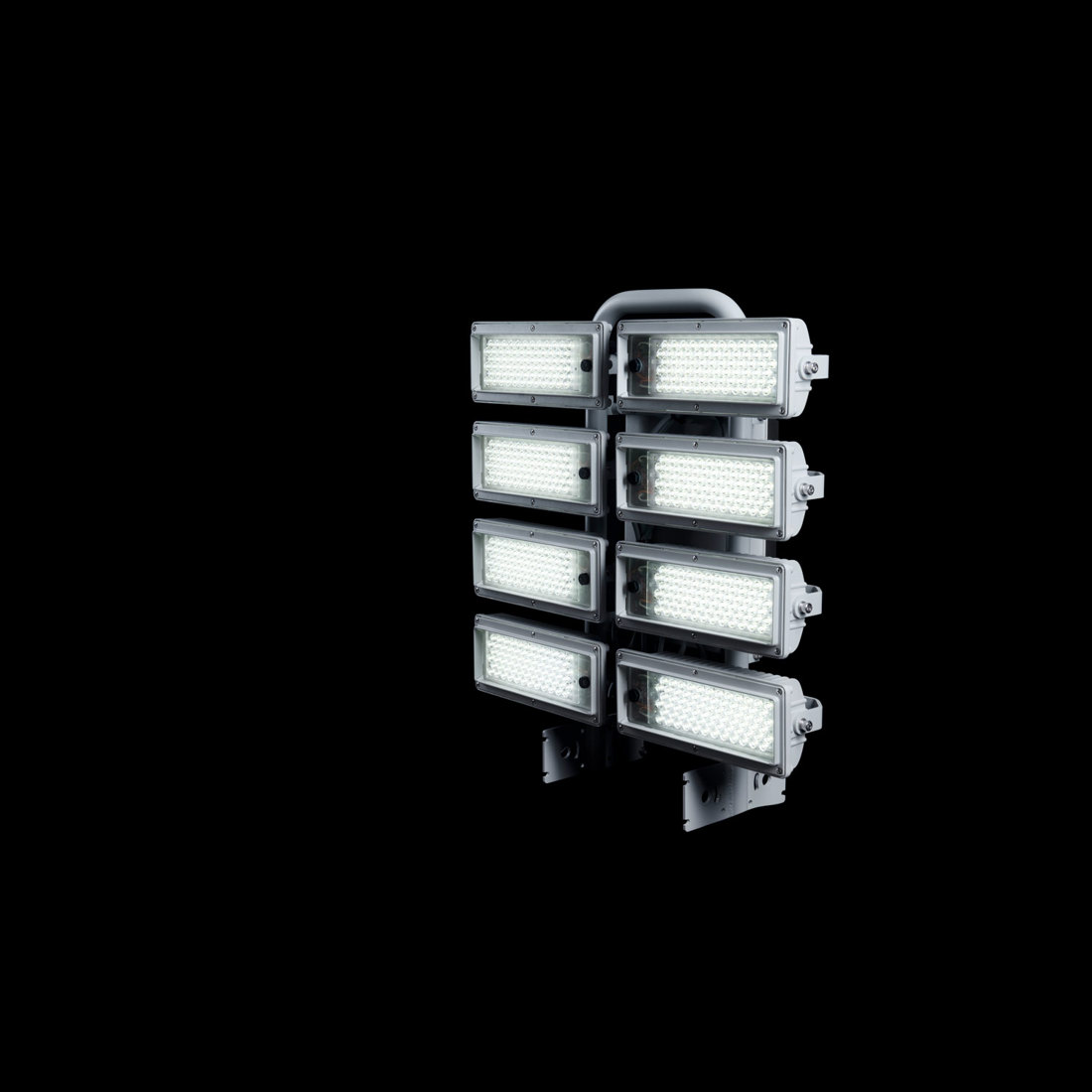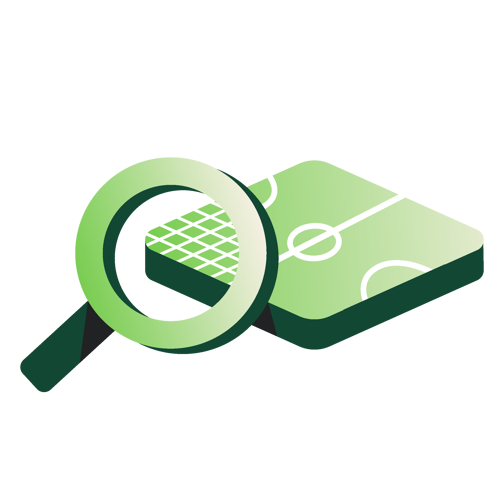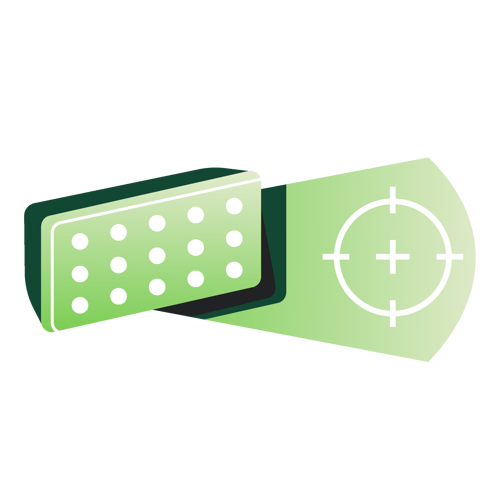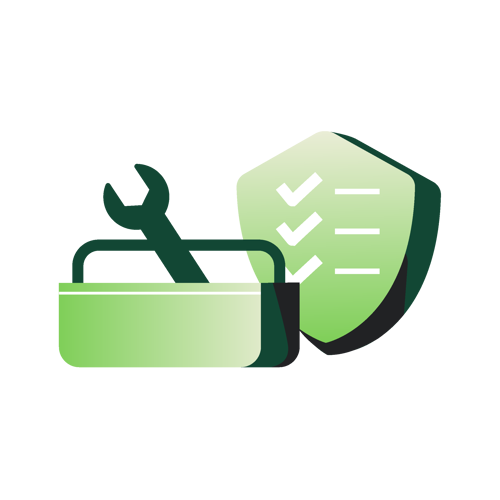 Safely & efficiently installed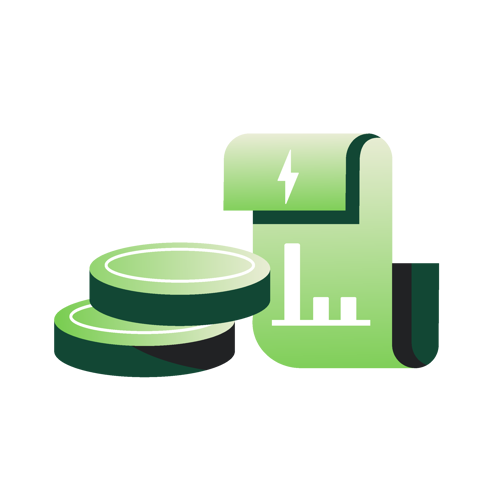 Saving energy with LumosaTouch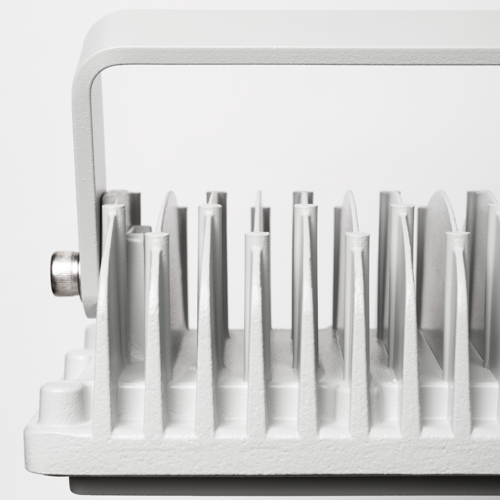 STADIO SPECTRUM
This fitting lays a nice foundation. The fitting takes the light image to a higher level by providing a large amount of horizontal and vertical light. Delightful for the spectators in every corner of the stadium and for the athletes.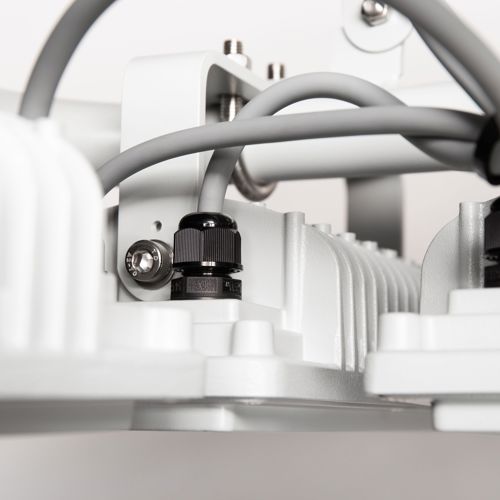 STADIO PRO FOCUS
The Stadio Pro Focus fitting has been specially designed for a targeted light beam that addresses critical points of the lighting design. The fitting increases the contrast of light intensity on and off the field for an optimal viewing experience.
Light show to music 

Imagine this: the match is tied and your club scores the winning goal in the very last minute. What a victory! Goosebumps all over. You can experience this success even more intensely with a light show to the rhythm of music. You choose the song. Does this sound too good to be true? Not at Lumosa.
At the touch of a button, the stadium fills with special effects from your personalised light show. A great experience for everyone watching, to celebrate and feel the victory just a little more. Your light show is customised and programmed by our engineers. It can be easily controlled using the LumosaTouch app. This way, in addition to saving energy, you can also switch between light shows and comprehensively control your lighting system. Easy, right?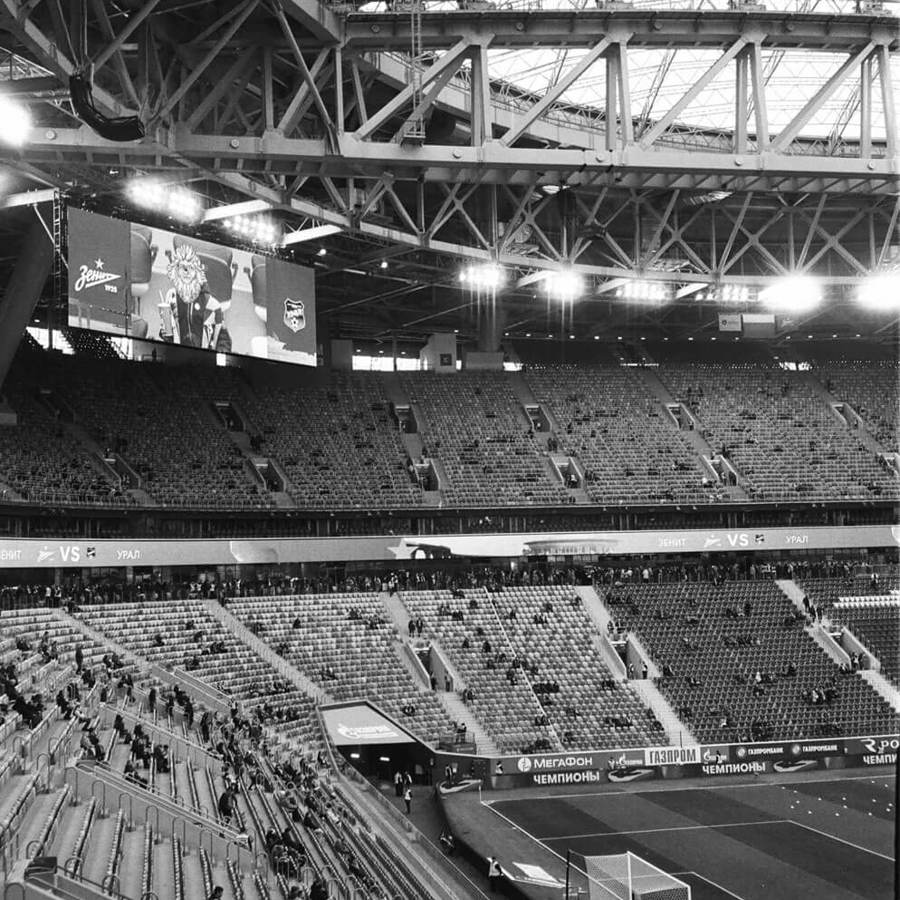 Our stadiums in the spotlight
The switch to LED stadium lighting

We customise all projects to ensure that every nook and cranny of your field is fully illuminated. Curious to find out what we can do for you?