Take charge
The CaraVerde charger is our very own, in-house developed AC charger for electric vehicles. Its slim and minimalistic design really differentiates the CaraVerde design from other chargers. The stunning design makes it a great addition to your driveway or parking lot. An eye catcher rather than a thorn in the eye.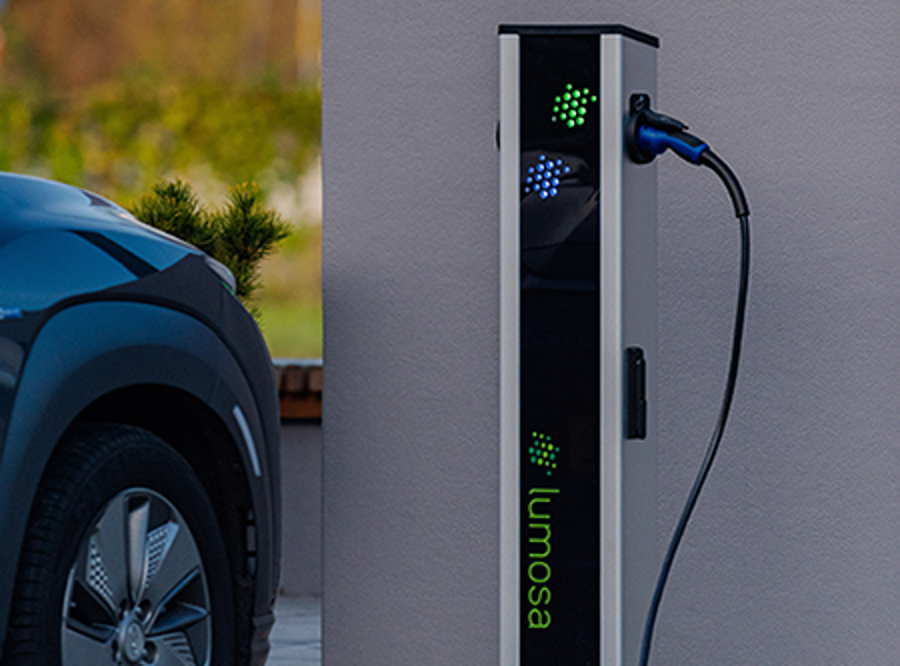 Specs
The CaraVerde can charge up to 22 kW per socket. We have both a single-socket and double-socket version available and you can choose a 1 or 3 phase connections, whatever your car needs. The charger is equipped with a RFID-reader. The LED lights indicates the charger's availability and charging status. 
There are several advantages of having you a EV charger at home or at work. Curious as to what those might be?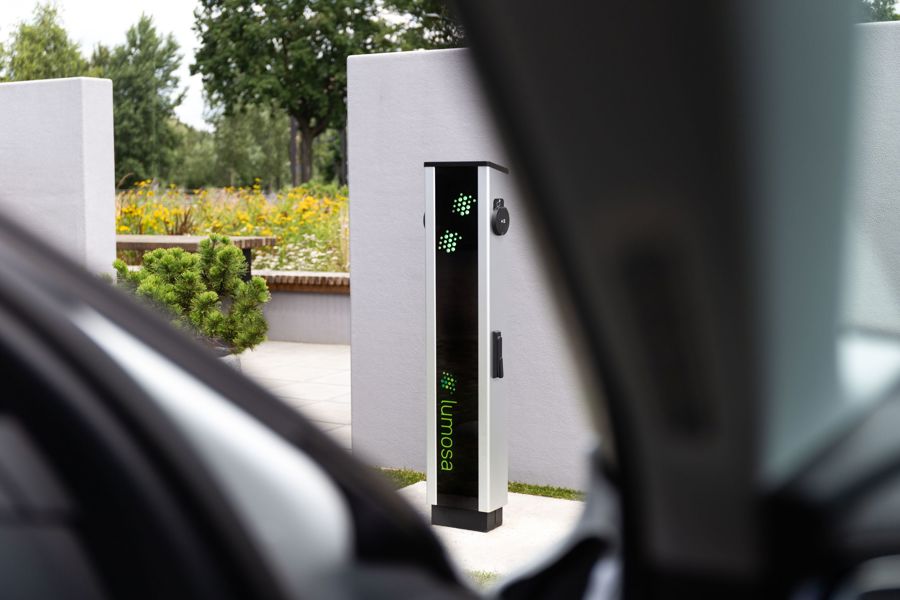 Shrink your footprint
As is well known, the use of combustion engines and the use of fossil fuels leads to high CO2 emission, which is harmful to the environment and the ozone layer protecting the earth's inhabitants. With the use of an electric vehicle, you will take a large step in reducing your carbon footprint and towards achieving zero emission.
Charge without additional charges
When charging at home or at work, you will only have to account for the cost of the charged energy. Home-charging and work-charging are therefore simply the cheapest forms of charging. Thought the availability of charging stations and their demand will affect the cost of public charging, this will have no effect on your own charging station. If you have solar panels, you may even charge for free! The investment of purchasing your own EV charger will provide a return on your investment in no time and will even increase your property's value. 
Convenience
If your day-to-day travel distance does not exceed the battery range of your electric vehicle, it is likely that you'll never have to wait until your car is refuelled or recharged anymore. No more low-battery anxiety. No more having to plan your route based on the battery level left at the start of your travel. No more having to wait for an available charging station at a charging park.