Bring joy to game!
Good light increases visibility and colours and movements are perceived better. Lumosa LED lighting uses the latest technology for an optimal light display. Bring joy to game!
Highlight your performance
Lumosa designed the Vista an Piazza CS pro series for all in- and outdoor sports. Meaning, we will always have the perfect solutions for your tennis park.
For outdoor lighting we developed a luminaire with 8 LED modules which are individually aligned to ensure an even and homogeneous light onto your pitch.
Our products excel in efficiency, sustainability and user-friendliness. every lighting design is custom-made. Lumosa uses a different combination of lenses, depending on the specific light requirements, surroundings, field dimensions and the specifications of your light post. Lumosa ensures the best light due to our innovative luminaire and precise lighting design. Ensuring beautiful and even light, without light scattering. Performance and joy are once again at the forefront.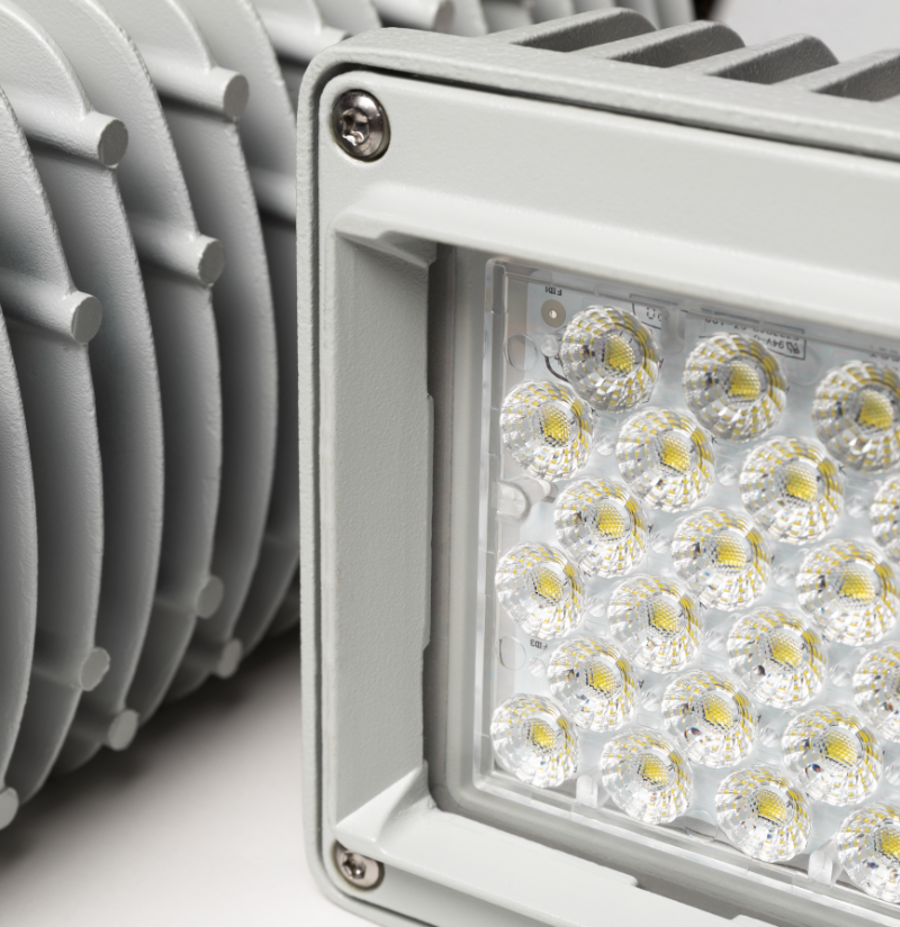 Outdoor Tennis
Lumosa is able to achieve uniform light distribution for all tennis courts in accordance with requirements. No matter the specifications of the light post or your court dimensions or the number of courts in a box. 
Our luminaires are able to switch on and off super fast with LumosaTouch. On top of that we developed luminaires which are able to partly switch on. Why?
Uniquely, Lumosa is able to shine from two sides when you have multiple courts in one box. Which ensures a nice light display on the field due to a high amount of both horizontal as vertical light on your court. This means you do not have to illuminate your entire box and thus saves energy. What about that.
Indoor Tennis
For indoor sports, Lumosa focussed her innovation on heat management and glare. The luminaires are closer to the court, making it oh so tricky to ensure the players aren't blinded by the lights. The special lens we designed just for this purpose takes care of all of that.
Heat management of the luminaires is important to maintain the high quality of the LEDs. Our luminaires have a optimal thermal design: they are armored with cooling plates and fins, plus contain of high quality aluminium to keep cool.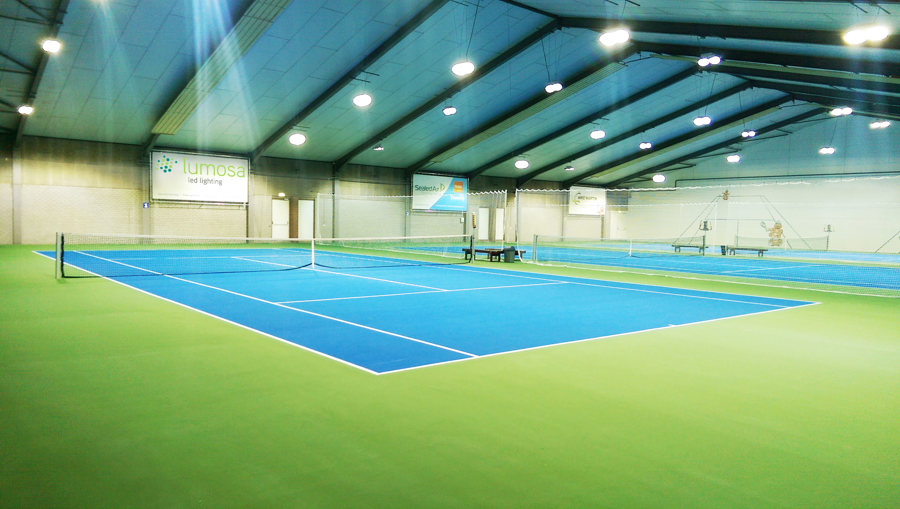 LumosaTouch
Choose which court to light up
Switch between modes: Game | Training | Walk | Off
Plan training sessions and matches in the planner or link to reservation systems  
Assign various levels of authorisation to trainers or volunteers
View your energy consumption in one overview
Link with other systems, like irrigation or access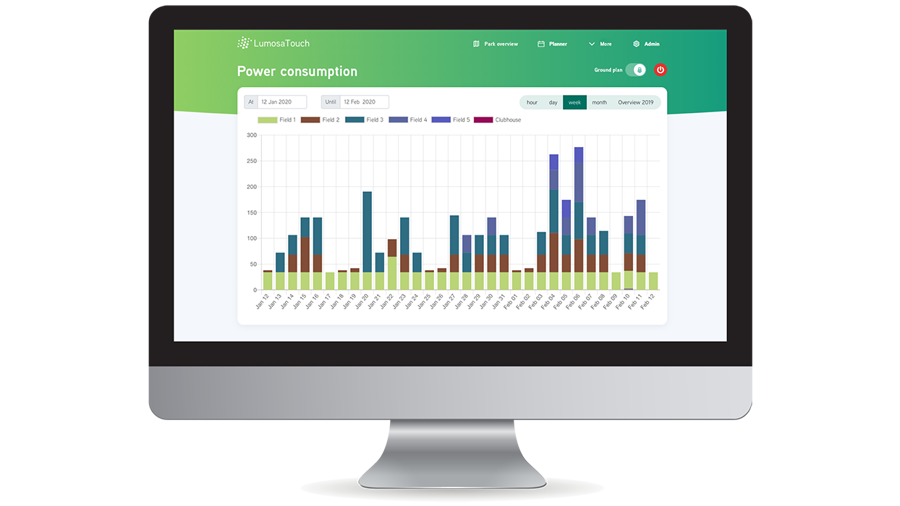 Get your quote
Do not hesitate to contact us by phone, mail or visit us. Check out references nearby or request a quote with a click of a button.