Drive the game
Get your golf on during the evening. Lumosa LED lighting uses the latest technology for an optimal light display. Good light increases visibility and colours are perceived better. Keep your eye on the ball.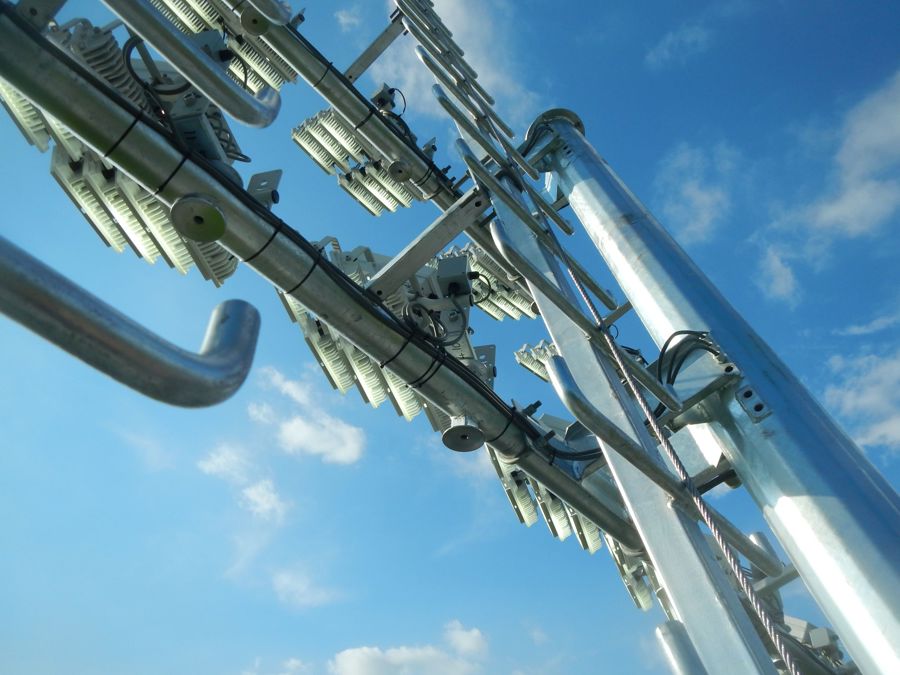 Highlight your performance
Our products excel in efficiency, sustainability and user-friendliness. We designed the Vista CS pro series especially for outdoor sports, like golf. The 8 LED modules, which are individually aligned, ensure an even and homogeneous light. This comes in extra handy when analyzing the surface of the green!
Every lighting design is custom-made. Lumosa uses a different combination of lenses, depending on the specific light requirements, surroundings, field dimensions and the specifications of your light post. Lumosa ensures the best light due to our innovative luminaire and precise lighting design. Ensuring beautiful and even light, without light scattering.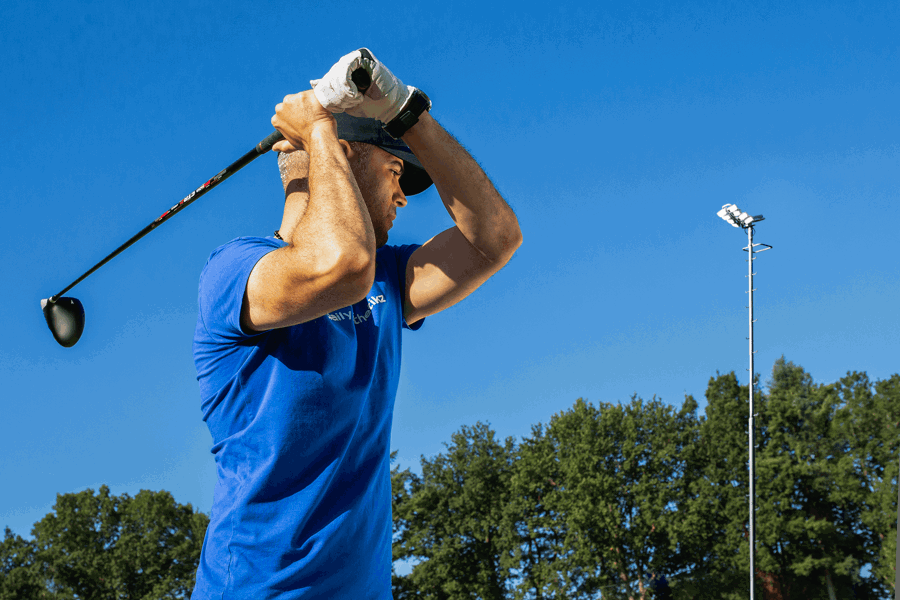 LUMOSATOUCH
Choose which part of the golf court to illuminate
Switch between modes: Game | Training | Walk | Off
Plan training sessions and matches in the planner or link to reservation systems  
Assign various levels of authorisation to trainers or volunteers
View your energy consumption in one overview
Link with other systems, like irrigation or access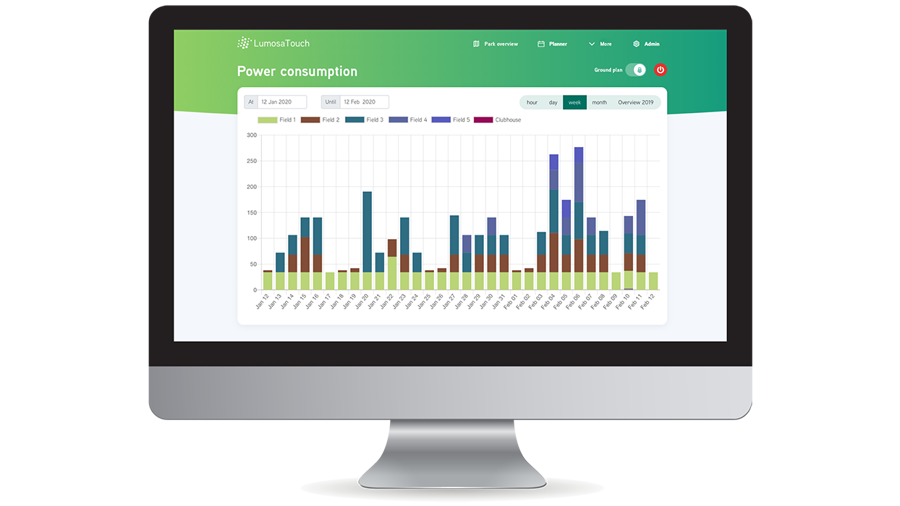 Get your quote
Do not hesitate to contact us by phone, mail or visit us. Check out references nearby or request a quote with a click of a button.